30 January, 2023
Skilled labour and continuous improvement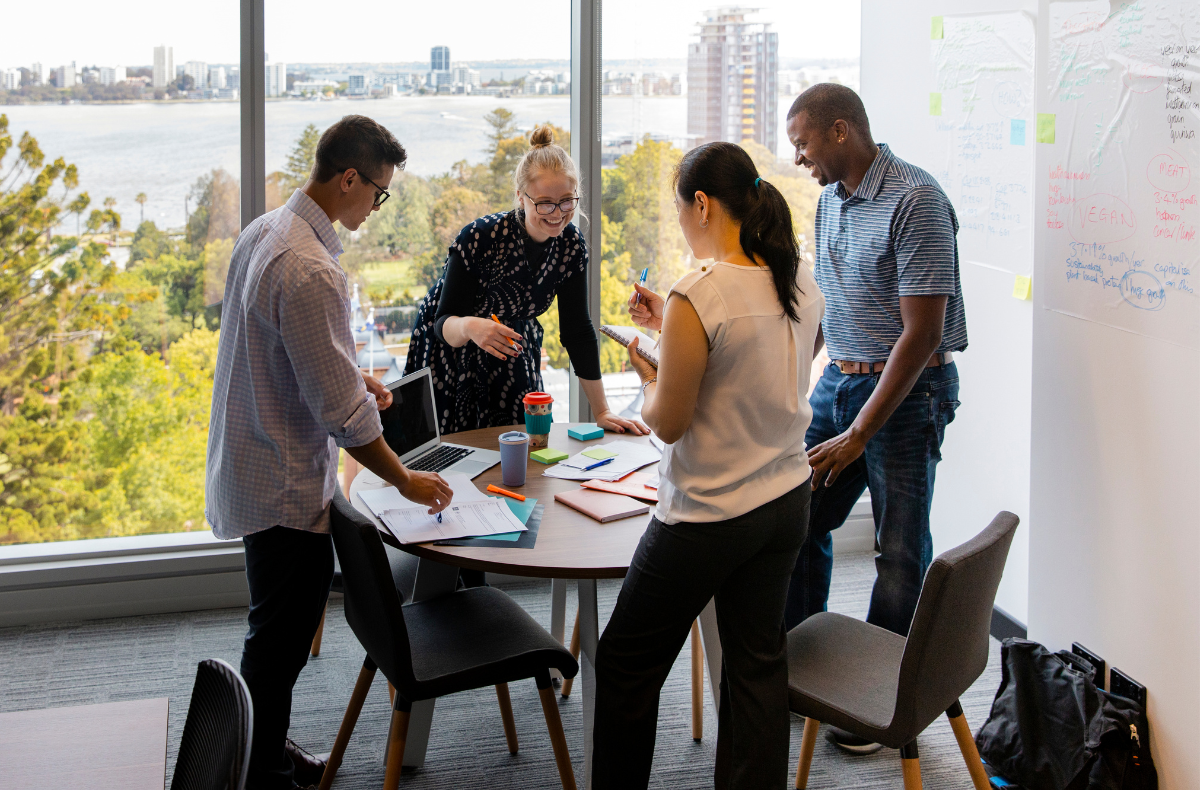 The skills shortage is on everyone's lips and affects all industries. It is not an easy thing to get out of, however, continuous improvement can help counter the effects by creating a culture where people work better, not just harder.
In this second article, we present concrete ways to reduce the challenges of labour shortages. See the first article.
Document your business processes with the whole team
This exercise is crucial to understanding what people are working on. Have you ever heard "we've always done it this way" when you ask your team why they do a task in a specific way? Well, that's a typical response when people don't know why the work is done that way. It's an annoying and frustrating phrase, but underneath it lies a wealth of opportunities not to be missed!
To find these rare gems, one should take a step back, gather the team of the targeted process in a big conference room and document the process. See our post on mapping for more details.
This exercise will allow you to identify the risks, the issues that your teams experience daily and the tasks performed that could be eliminated or reduced. Then you can work with your team to find solutions to improve the process and save time and money.
Not only is this exercise important for understanding how work is done, but it will be equally important if you lose people from your team so that you can train your new team members. 
Industry 4.0
Automation, robotization, digitalization... words that have been everywhere for a few years. They are indeed methods that can reduce time waste caused by inefficiencies. However, before embarking on a purchase of this kind, it is essential to understand your processes and optimise them to remove any risk of errors, defects, and problems. It is also important to focus on the parts of the process that would benefit from this transformation. After all, automation will allow us to increase our productivity, but we don't want to increase the creation of defects!
Planning knowledge and competence management
As a leader of an organisation, you have a strategy to position your company for the future and to achieve certain goals. What skills will be needed in your organisation to get there? Skills are not created instantly. They must be identified and developed.  There will be changes in your organisation, that is inevitable. However, planning the skills to be developed in your teams now can help you to better cope with the current skills shortage. By ensuring that we develop the skills of our teams internally, in line with the future needs of our business and the skills and motivations of your team, we get a head start on recruitment. 
By focusing on the development of our teams, we create a culture of continuous improvement within our organisation. A team that can continuously develop itself becomes more efficient in facing any challenge, thanks to 3 key elements 



Adaptability

 




Resilience

 




Continuous learning

 



To learn more, watch our series on organisational resilience. 
Increasing the satisfaction of the current team
What if we could reduce the need for recruitment by reflecting on our current team: 



Do we understand why they stay? 

 




What makes them happy at work? 

 




What might make them want to leave? 




What does our current team need to feel fulfilled and continue to progress in their careers? 

 



When we understand our team's motivations, we can work upstream to improve well-being at work, which will increase performance and productivity. 
An employee engagement and satisfaction survey is a good tool to use to identify areas for improvement. A working group, made up of employees and not managers, looks at the data collected, identifies challenges to work on and successes that deserve to be maintained. This is presented to senior management, who roll out concrete action plans to continue to improve what is going very well, but especially to focus on elements that employees have identified as needing improvement. Employees will feel listened to and the organisation will benefit from a committed and supportive team.
Be careful, because a poorly done survey that does not lead to an action plan and follow-up afterwards will certainly have the opposite effect: to demotivate and disengage. Before embarking on such a project, make sure you can see it through to the end.
Keeping our people engaged is the best way to be less dependent on recruitment! 
aristeio.us7.list-manage.com/subscribeDon't miss out on our next articles, subscribe to our newsletter.
Subscribe to our newsletter!