7 August, 2023
The advent of Industry 5.0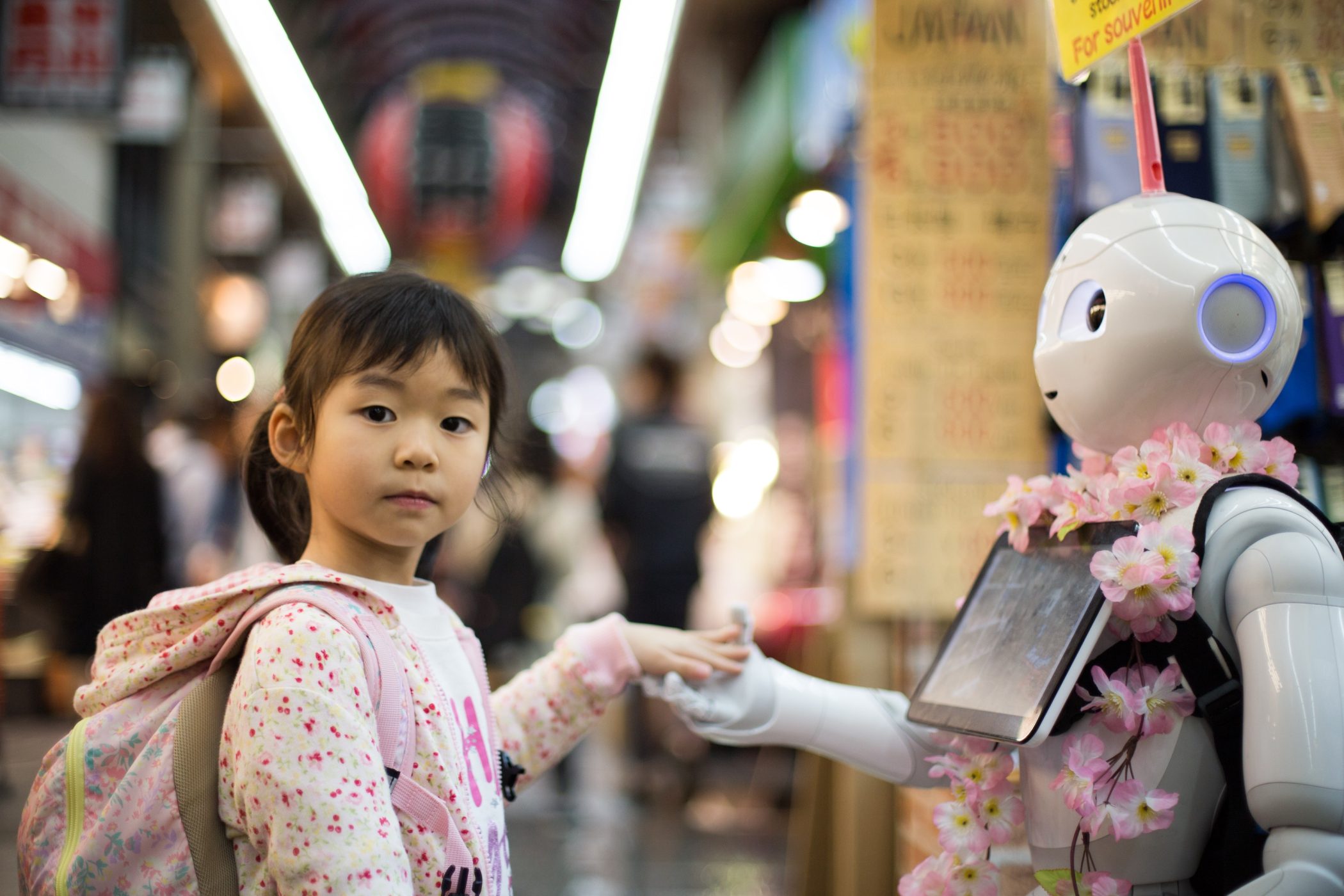 Have you heard of Industry 5.0? In Europe, it is already part of the conversation about the future of work and business. In fact, the European Community has undertaken work on the subject and published a number of reports. Here in Quebec, there is very little information, yet this next iteration of the Industrial Revolution is bringing major benefits for organizations.
Before Industry 5.0, a Bit of History
For several years now, we have been talking about Industry 4.0. In fact, it's the fourth industrial revolution. The first, in the 1780s, was marked by the addition of machines powered by steam and water. The second, some one hundred years later, was the introduction of electrification and mass production via assembly lines. We leap forward another 100 years and here we have the 3rd Industrial Revolution, which is the beginning of the computer age, of computers and electronics. Before the 4th, we also have the concept of globalization, which creates global supply chains where production is moved to low-cost countries. Finally, the 4th is based on the concepts of digitization, robotization, automation, artificial intelligence, connectivity, data analysis and so on.
But now we're starting to talk about Industry 5.0! This Industrial Revolution is focusing on human and machine collaboration. In fact, the European Community has defined Industry 5.0 as "a vision of industry that goes beyond efficiency and productivity as the sole objectives and strengthens the role and contribution of industry to society."
Three key elements of Industry 5.0.
People-centred approach.
Resources versus assets
We are no longer talking about resources here, but rather employees are seen as real assets and contributors to the success of the organization. Employees, who today are seen as resources and at the service of the organization, will tomorrow be the beneficiaries of the organization. This new approach to creating value for employees will make it easier to attract new team members and retain high-performing employees. The aim is to promote talent, ensure diversity and inclusiveness, and develop employees' skills in their jobs.
Competitive Advantage
The very concept of strategy, based on Michael Porter's principles, is centred on acquiring a competitive advantage to win customers. But in a 5.0 organization, strategy will be about acquiring and using competitive advantage to deliver a unique value proposition for those employees.
Resilience
For over thirty years, productivity and efficiency have been the watchwords in organizations. But that's no longer enough! If we've learned anything in recent years, it's that anticipation, risk management and resilience are the keys to getting through moments of instability.
Agility and Flexibility
All the concepts of Lean Management, as generally applied, had connotations of efficiency, waste reduction and optimization. With Industry 5.0, the pendulum is swinging back towards balance. In fact, efficiency will no longer be prioritized at the expense of an organization's other assets.
Anticipation, Risk Management and Learning
Efficiency will remain an important element, especially in standardized and automated elements, but the strategy will seek to make the organization capable of withstanding crises. In fact, this means being able to anticipate, react and learn quickly and systematically after each crisis. The addition of technology to anticipate, prevent and manage risk becomes all the more important with the complex supply chains in which we now operate.
Several elements are needed to improve organizational resilience, including the culture of the organization and its methods of communication, shared objectives between teams, adaptability and the management of adversity. View the series of articles on our website: https://www.aristeio.com/en/blogue/category/change-management/
Sustainable development
Reduction, recycling and reusing are no longer the preferred approaches, although they remain important. Industry 5.0 seeks to create a "net positive" impact through efforts to create a better world where business is part of the solution. In fact, the EC has stated that Industry 5.0 "places worker well-being at the centre of the production process and uses new technologies to deliver prosperity beyond jobs and growth, while respecting the production limits of the planet."
This new phase of industrialization completes Industry 4.0 and puts people back at the heart of organizations, creating human-machine collaboration. By stimulating critical thinking and adaptability in work and decision-making processes that now aim to contribute to the betterment of society, organizations will be able to become more resilient and face up to future market disruptions. Industry 5.0, which applies to all industries, is therefore an important key to ensuring that all organizations have the critical elements in place to face the challenges and constant changes of tomorrow.
The European community is already engaged in this evolution of industries. The changes of this new era are not only beneficial, but they are also crucial if we are to prepare for the one constant over the next few years: change will be more frequent and more complex than ever.
SOURCES : 
https://www.forbes.com/sites/jeroenkraaijenbrink/2022/05/24/what-is-industry-50-and-how-it-will-radically-change-your-business-strategy/?sh=1d81499120bd
https://research-and-innovation.ec.europa.eu/research-area/industrial-research-and-innovation/industry-50_en
Photo by Andy Kelly on Unsplash
Subscribe to our newsletter!