×
Subscribe to our newsletter!
Who we are
In a few words
Aristeío is a consulting firm that specializes in supply chain and continuous improvement. We have been supporting Quebec's manufacturing and public sector SMEs and service companies since 2018. We apply the Lean management and Six Sigma principles to help our clients optimize their processes, make them more efficient and improve their performance. We are recognized for our participatory approach because we work with all your teams to optimize each stage of operations, thereby improving their commitment. Meet with our Lean management, continuous improvement and change management consultants.
Book an appointment
News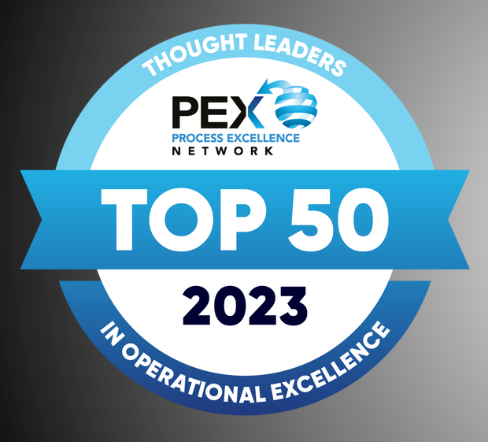 Veronica Marquez is in the top 50 OPEX Thought Leaders to follow in 2023
We are proud to announce that Veronica Marquez, president and principal consultant at Aristeío, was listed as one of the top 50 OPEX Thought Leaders to follow in 2023 by PEX Network - Insight and Inspiration for #Process Professionals! It is an honour to be amongst this group of incredible professionals!
Learn more
Certification "Women Owned"
We are delighted to announce that this week we received the "Women Owned Business" certification from WEConnect International! This certification aims to promote and increase diversity in global supply chains by connecting major prime contractors with the Women Owned Business (i.e. A business or not-for-profit organisation at least 51% owned, operated and controlled by Aboriginal people, members of a visible minority, women, people identifying as LGTBQ2+ or people with disabilities).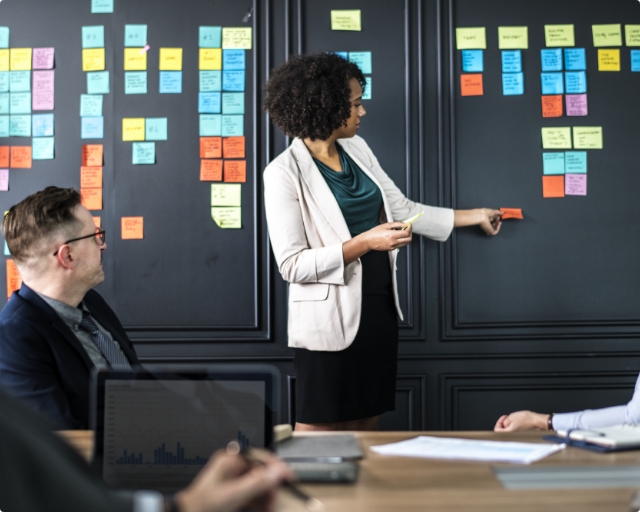 From strategic planning…
We have been advising SMEs in their operational strategies for four years. You have worked very hard to lead your business to where it is now—and we know it! So, we start by understanding who you are, your values and your ambitions. In so doing, we can develop a sharp analysis to help you design a solid operational strategy that meets your expectations and needs.
To that end, our consultants work with you to identify the key players and their contributions, and they rely on their expertise. Then, they point you toward effective management methods. Lastly, they guide you in defining the performance indicators that will enable you to measure your objectives' success.
See our services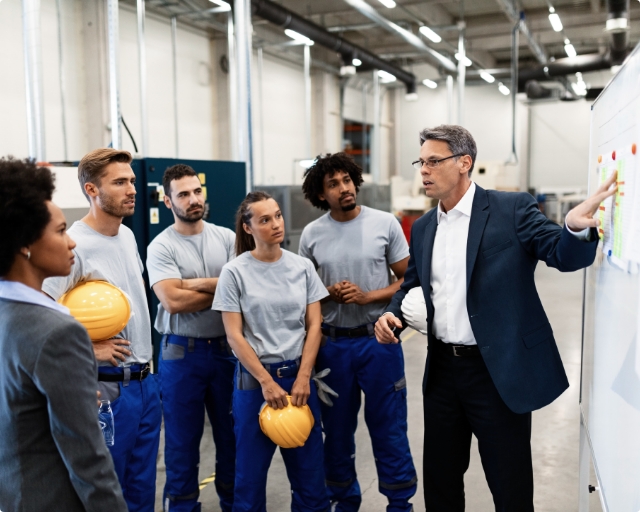 …to change management
The evolution you seek must happen alongside a change of culture within the company. This is why, in addition to consulting support, our firm also offers you coaching and training services for your employees and your managers. They are the prime agents of change.
Our customers improve their performance thanks to motivated and proactive employees. We will help you maximize your throughput by using your resources better and reducing production costs and lead times, while, of course, improving customer satisfaction.
Book an appointment
Schedule a free one-hour appointment with us
You want to define your needs and learn more about one of our fields of expertise? We can help you! Book your free consultation with one of our experts today.
Our services
To improve your performance
Aristeío supports you in reaching your objectives with a process that is customized to your needs and ambitions and that takes your constraints into account. Based on Lean Six Sigma principles, our methodology has a proven track record and helps your team members adhere to the evolution you desire.
To help you grow your business and increase its efficiency, our consulting firm begins by understanding the issues you face and the objectives you want to achieve. Then, with your team's help, we analyze the data and co-develop the solutions that we implement. We consistently apply best practices related to work methodology, quality control, change management and time management. By using the Lean Six Sigma method, we focus on the key elements to not only achieve your goals but also increase your team's knowledge.
Book an appointment
Measure and analyze
We objectively measure and analyze performance indicators to ensure that the processes in place meet the objectives established during strategic planning.
Improve and control
Should an action not deliver the expected results, adjust our plan and mobilize the necessary resources to implement concrete solutions.
Support
We support you in the continuous improvement process by defining your strategic objectives with you and by determining and prioritizing the required actions. We also make sure change is managed soundly so that your team can work in a healthy environment.
Blog
To help you achieve your business goals